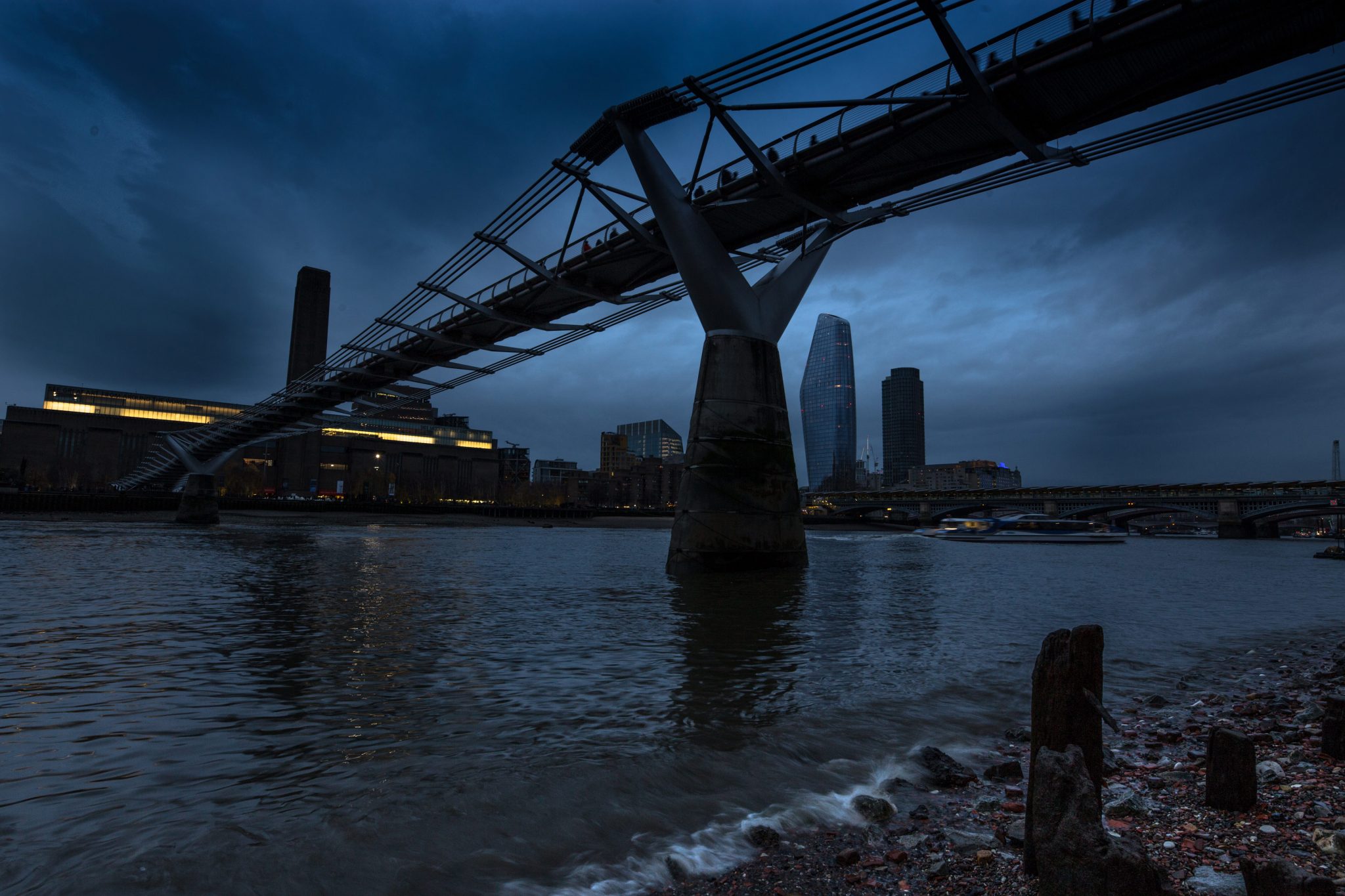 23 Dec

0.004_RiverThames-StPauls_Xmas_0103.jpg

The Millennium Bridge – otherwse known as "The Wobbly Bridge" affectionately to locals – looking towards Tate Modern. Photo taken from shoreline at low-tide on River Thames in front of St Paul's . You can see the "The Wobbly Bridge" living up to it's name in this photo.

Unparalleled beauty in London's futuristic city?