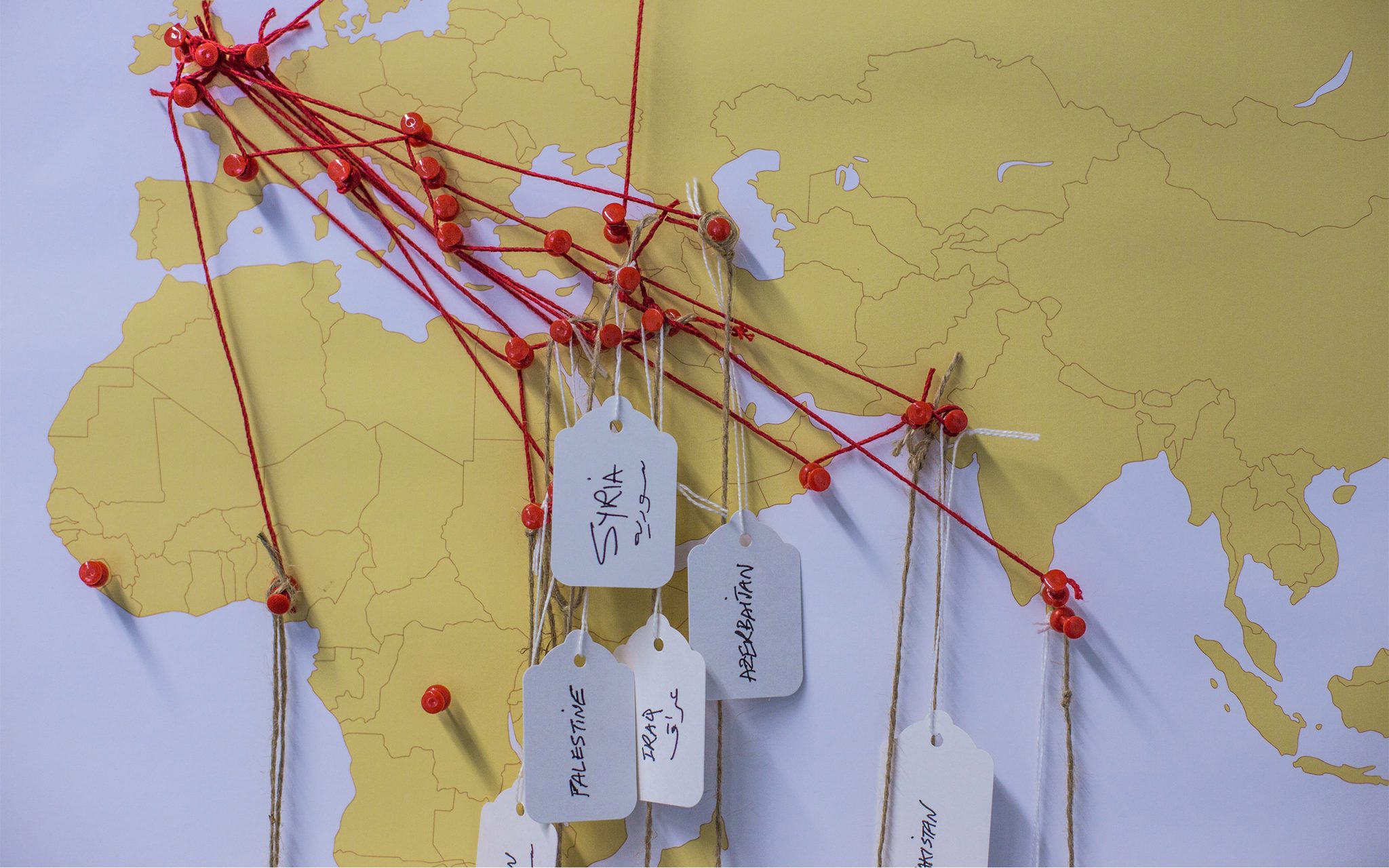 13 Dec

0.22_Refugees-MappingMemories_9734.jpg

Refugee project – "Mapping Memories"

The World map showing the collective journeys – slowly unfolding in each week it will become more complex.

The second workshop of a 14-month project following refugees from five different continents as they map their journeys across endless obstacles. Curated by Dr. Sana Murrani, Lecturer in Architecture at University of Plymouth, UK.