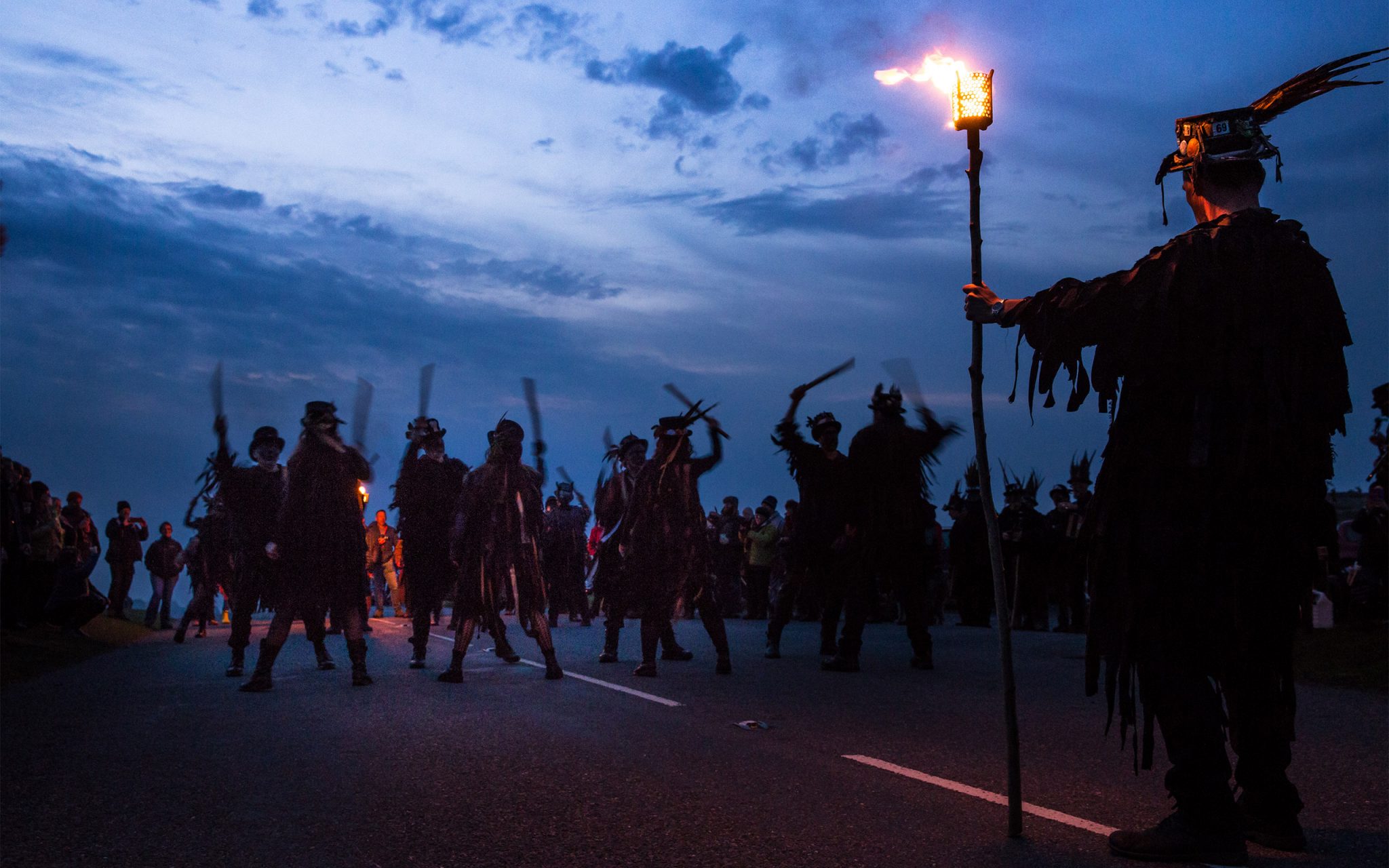 01 May

0.01_BeltaneBorderMorris-Haytor_3468.jpg

Photo journalism.
Morris Dancing at dawn, HayTor on Dartmoor. Based upon ancient Pagan Festival celebrating the coming of summer on May 1st.

Early-risers join the revelry with four separate Morris troops at HayTor, on top of Dartmoor. This photograph is 'Beltane Border Morris Dancers'.
The blackened faces is a tradition of the Border Morris folk, as a form of disguise to escape persecution of the law.